Stafford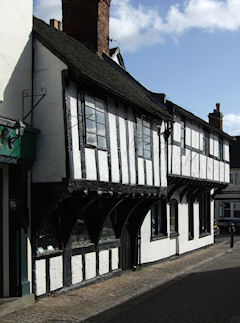 Stafford has its fair share of interesting buildings, places and people. Like many towns in England, it has a well documented history. The Ancient High House, Stafford Castle, the churches of St Chad and St Mary, the great hall of Shugborough, the Shire Hall, Izaak Walton and the like, all take pride of place in Stafford's past.
Tourist literature paints a rosey picture of Stafford, often describing the town with glossy buzz words, quaint images and a recent television feature claimed Stafford was one of the best places to live in the country.
No one could argue that Stafford isn't a fascinating and great place, but it's not always picturesque and tranquil, mistakes do happen, and people and places do not always meet the expectations of residents or visitors. So we hope you don't mind if we try to provide an unbiased and open minded view of our home town (well maybe tainted with a little pride).
Victoria Park 2011

Pictured above, the much improved, people friendly Victoria Park and river Sow, with its bowling green, bird aviary, bandstand, outdoor cafe, playground, paddling pool (no skinny dipping allowed) and somewhat tropical glass house. The railings and dense bushes along the path have been cleared, revealing a more open and inviting western section of the park, with well laid flower beds and borders. There's a great new river walk which snakes from the old Doxey bridge all the way to Riverway, passing the old water wheels and medieval mill site along the way.
The bustle of Stafford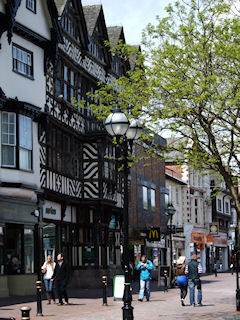 Despite the similarities found in many towns, Stafford does retain a unique identity. The mixture of modern and old architecture throughout the town is something that should be valued.
Since starting this website just a decade ago, Stafford has undergone some massive changes, both architecturally and socially, some of which are evident in the photographs we've taken over this time. Technology has played a huge part in this too, mobile phones replacing phone boxes, supermarkets replacing general stores, cameras on every street corner and traffic lights everywhere. Pubs converting to clubs, cinemas into multiplexes, and the birth of the healthy nation, with more gyms, health clubs and recreation facilities.
There's no denying progress, it's inevitable, and amongst it all, Stafford still manages to maintain its dignity... mostly